Wondering why you should use Microsoft Teams? Let's just say that over the last few years, a lot has changed. Some of us may have already worked from home a day or two a week (or when we weren't feeling well). Now, whole offices have pivoted and many teams are working from home on pretty much a full-time basis. This has been a transitional time for the world. As a result, we've had to find new tools and ways of working together. Bridging the gap between remote and in-office work isn't easy, but having a tool that does a lot of it for you is powerful.
Remember the days when a conference call meant a phone call? (That seems like ages ago.) Most team or group meetings taking place now use a video meeting platform, like Teams or Skype. A silver lining of the new normal is that Teams meetings have advantages over phone meetings. You can connect, work together, and manage projects in one platform with Teams. Plus, there are a ton of extra features and integrations for the platform. We'll touch on a few of them in this blog post.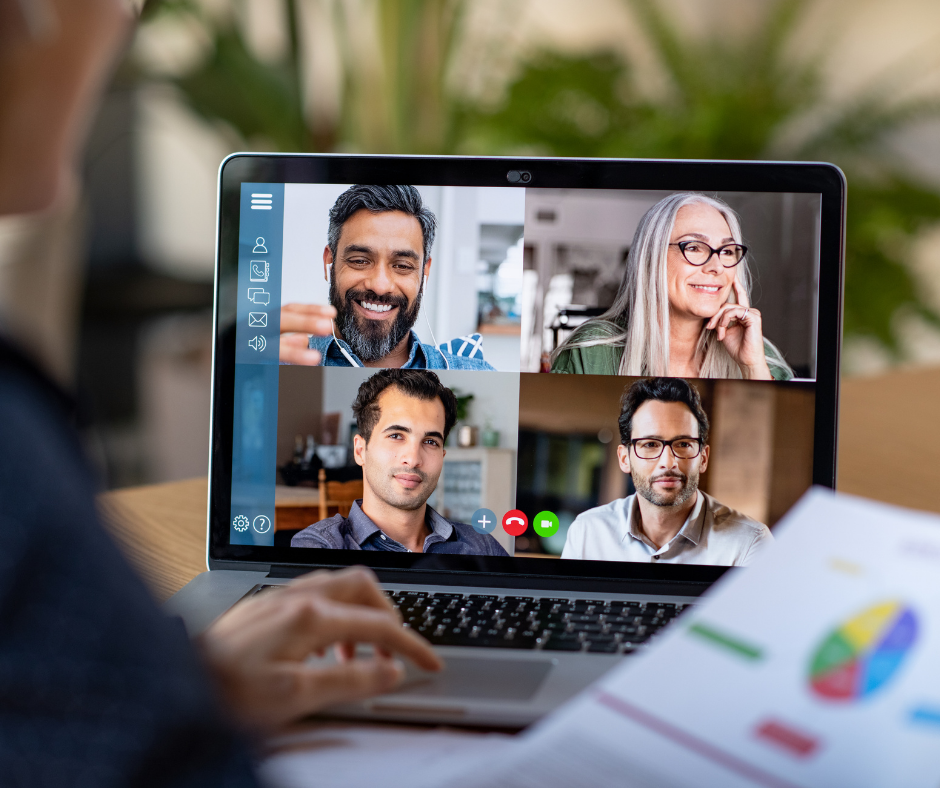 Here's a few of the benefits Teams gives your organization:
Replaces your legacy business apps (Lync, Skype) plus Office 365 integration
Work on a document with your team, live
Link SharePoint lists, forms, and pages in tabs within channels
Integrated tasks with Planner, right in Teams. Manage tasks for yourself and your team in one spot
Add in over seven hundred (yes, I said seven hundred) apps to the platform. This means you can integrate kanban boards, conduct polls, map processes, and tons more. Right in Teams.
 Record meetings or demo sessions to Streams and get an auto generated transcript
 Embed Power Apps in tabs or build low-code applications right in Teams with Power Apps for Teams
Add a Microsoft Lists tab to Teams to track and manage pretty much anything
One of my favourite things about Teams is that you're not limited to a pre-set workspace – set it up the way you want it. Customize your channels and tabs to make a unique space for each team or project in your company. Need to pin a critical document in a project channel for easy access and review? No problem. You can add a new tab with a document that all team members can view, edit, and change as needed. Channel documents are accessible through Teams (and in SharePoint, if that's what works best for you).
Getting integrated with Teams
Earlier I mentioned that Teams has tons of available integrations and add-ins. There are an astounding 700+ apps, bots, and connectors—and growing every day—for Teams, spanning a vast range of categories. You can add pretty much any type of app into Teams. Add forms, video platforms, JIRA, business analysis dashboards, task management, and way more. This means that the days of switching back and forth between programs to achieve one goal are over.
Add your app of choice into Teams and you're ready to collaborate, collect data, and achieve team goals. You can even build low-code apps and automate processes, right in Teams! Do more with your data with Power BI, Power Apps, Power Automate, and Power Virtual Agents. Visualize and report on data with Power BI (and dashboards integrated in Teams). Build low-code apps and process automations to manage repetitive tasks using Power Apps and Power Automate. Field common questions and provide team support with Power Virtual Agents chatbots. There is a wealth of functionality in Teams, waiting for you to get started.
In the span of three years Microsoft has transformed Teams into an incredibly powerful business tool. We've seen some huge improvements for teams in 2020 due to the pandemic and seeing an increase in employees working from home. Teams is the ultimate one stop shop solution for business users and is a great place to start if you are looking to improve your organizations productivity and collaboration. These are just a few of the reasons why you should use Microsoft Teams to collaborate and communicate with colleagues, clients, and external contributors.
Make sure to sign up for our blog to be notified of new posts and learn awesome tricks to help you be more productive.