iGlobe
iGlobe is dedicated to delivering state-of-the-art business applications for Microsoft Office 365. We believe in giving value to our customers from day one. Our affordable solutions are easy to learn and simple to implement. iGlobe CRM is a customer-driven Microsoft Office 365 application that provides a 360-degree total overview of business activities and their relationship to the customer.
With iGlobe, "One click will do the trick."
iGlobe CRM
A CRM for Office 365 so simple that your staff will actually use it!
iGlobe Planner Pro
Planner Pro brings the power of Office 365 Planner into your Outlook inbox.
iGlobe MIPA
My Intelligent Personal Assistant – Work smarter.
iGlobe Office2SharePoint
Perfect for team collaboration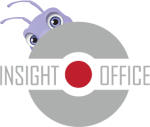 Insight Office
Through our partnership with iGlobe we were introduced to Insight Office, the makers of Ant Text. Insight Office are the Outlook add-in experts within template management. We have developed the preferred Office 365 Outlook add-in Ant Text. They have a team of developers which produces new innovative tools in condition with the Office 365 platform. Their goal is to be the best in the field of template management for small and medium sized companies.
Ant Text
Take your emails to the next level

SherWeb
SherWeb is a worldwide cloud services leader doing business in over 100 countries, SherWeb has been repeatedly recognized for its excellence as a hosting provider of business solutions. Over 40,000 businesses and 5,000 partners around the world have entrusted SherWeb with their online business communication and data security needs. SherWeb services include Microsoft Exchange, Office 365, SharePoint, Lync, Dynamics 365, our online backup solution, our high-performance cloud servers and more.