iGlobe
iGlobe is dedicated to delivering state-of-the-art business applications for Microsoft Office 365. We believe in giving value to our customers from day one. Our affordable solutions are easy to learn and simple to implement. iGlobe CRM is a customer-driven Microsoft Office 365 application that provides a 360-degree total overview of business activities and their relationship to the customer.
With iGlobe, "One click will do the trick."
iGlobe CRM
A CRM for Office 365 so simple that your staff will actually use it!
iGlobe Planner Pro
Planner Pro brings the power of Office 365 Planner into your Outlook inbox.
iGlobe MIPA
My Intelligent Personal Assistant – Work smarter.
iGlobe Office2SharePoint
Perfect for team collaboration
Infowise Ultimate Forms
With Infowise Ultimate Forms you can use SharePoint to implement any business process in minutes, using nothing but your browser.
ULTIMATEforms has a complete library of form, process and reporting components designed to work together seamlessly to create reliable and easy-to-use solutions. Your business users can create powerful solutions quickly, allowing them to stay focused on driving business value.
Eureka iTech is one of a handful of Infowise certified partners in Canada.
Advanced, Dynamic Forms
Use the powerful forms components to capture information from your users with an easy-to-use interface
Extend regular SharePoint forms
Tabbed interface with tab-level permissions
Advanced input validation
Numerous additional column types
Repeating sections, relationships and drilldowns
Electronic signatures for list items
Automatically pre-filled forms based on user identity
Business Logic and Processes
Control the flow of information and enforce your business rules with process components
Import data from emails or line-of-business applications
Automatically execute actions to create and update data within SharePoint and beyond
Create list data, lists and site via automated processes
Easily implement multi-stage business processes, e.g. approvals
Add your own context menu and ribbon commands
Advanced list search capabilities, with saved presets
Completely browser-based, no external tools required
Reporting and Visualization
Increase communication, visibility, and analytics with the reporting components
Create custom alerts, based on conditions and using your own email templates
Represent data as color-coded, printable calendars
Color-code items in list views and create KPIs, progress bars and countdowns
Print out list data or convert into PDF in your own format
Visualize your data in 30+ chart types
JiJi Technologies
Thanks to our partnership with Jiji Technologies, we are able to add the Apps4.Pro product suite to our offerings. JiJi Technologies was founded in 2007 and currently serves more than 700 companies worldwide. Their products are easy to configure and deploy, and allow us to offer simple, efficient and problem-centric solutions with High ROI, reduce costs and increase efficiency. 
Apps4Pro
Apps4Pro provides a collection of improvements to Microsoft Planner. The complete package includes:
Planner Manager
Power BI
Planner Outlook
Planner Gantt
Archive completed plans
Resource Management
Time estimate for tasks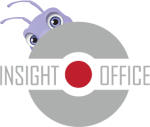 Insight Office
Through our partnership with iGlobe we were introduced to Insight Office, the makers of Ant Text. Insight Office are the Outlook add-in experts within template management. We have developed the preferred Office 365 Outlook add-in Ant Text. They have a team of developers which produces new innovative tools in condition with the Office 365 platform. Their goal is to be the best in the field of template management for small and medium sized companies.
Ant Text
Take your emails to the next level

SherWeb
SherWeb is a worldwide cloud services leader doing business in over 100 countries, SherWeb has been repeatedly recognized for its excellence as a hosting provider of business solutions. Over 40,000 businesses and 5,000 partners around the world have entrusted SherWeb with their online business communication and data security needs. SherWeb services include Microsoft Exchange, Office 365, SharePoint, Lync, Dynamics 365, our online backup solution, our high-performance cloud servers and more.