If you're an Office power user, every now and again you probably work with files that have macros in them. Soon, Microsoft will be disabling macros in Office by default. This means that you won't be able to easily enable macros in Excel or Word by simply clicking a button on the Trust bar.
This blog post shows you how to enable macros in Excel, Word, and other Office programs that use macros.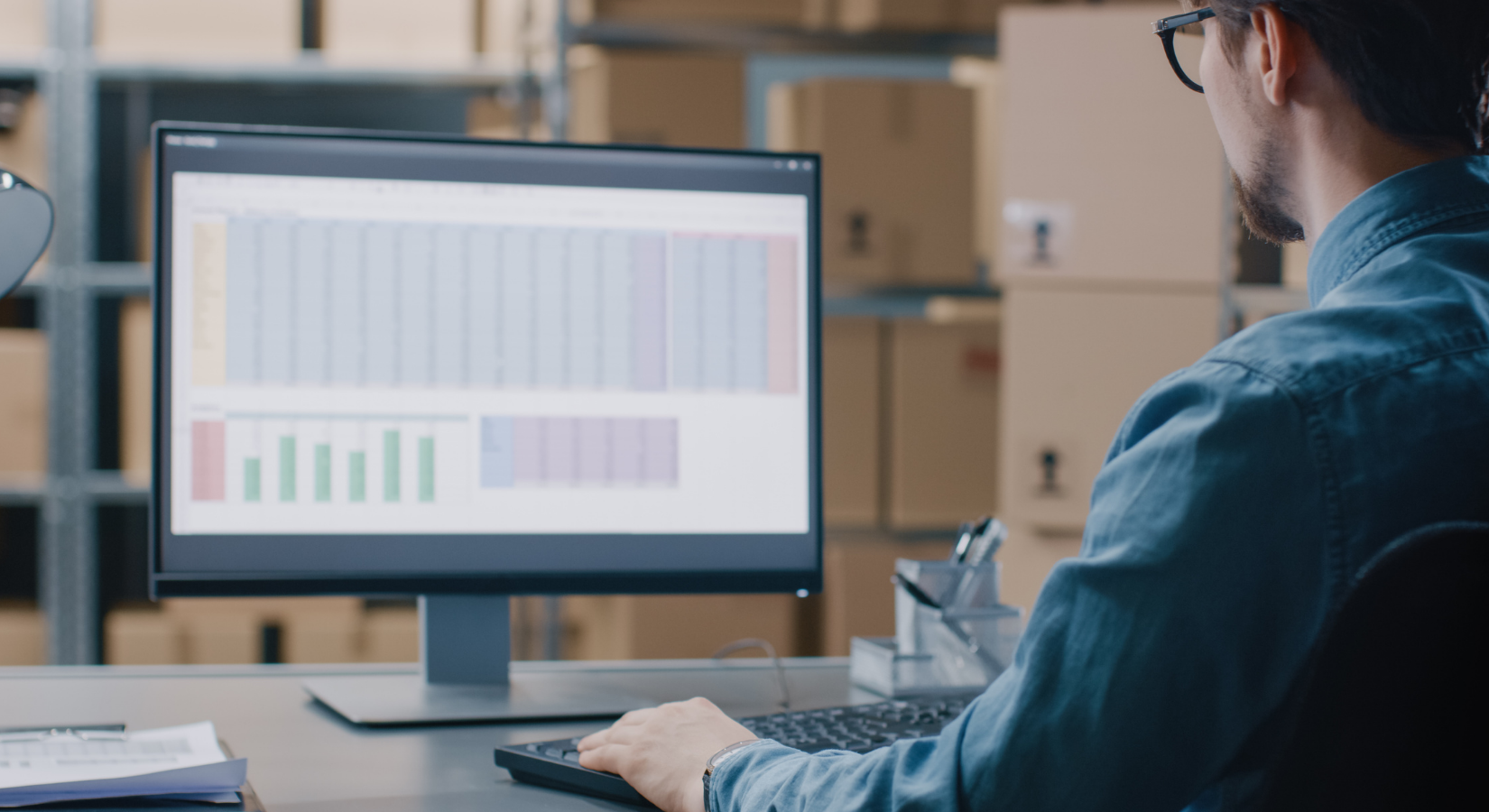 Before you enable macros in Excel or Word
Files that contain macros can pose a security risk if the source is malicious. Be careful about which files you trust.
Before you enable macros in Excel or Word, ask yourself these questions.
 Is the file from a trusted source? If someone you don't know is sending you a file with macros, avoid opening the file in case it's part of a phishing attack.
Were you expecting to receive a file with macros in it? Don't open file attachments you aren't expecting—phishing attacks can be disguised to appear from trusted senders.
Did you download the file from a website that is encouraging you to enable macro content? This could be on the site itself, or in a pop up message. This is a clear sign that the file is unsafe and that you shouldn't open it.
If a downloaded file from the internet wants you to allow macros that you don't know the purpose of, delete the file.
If you're sure the file is safe and want to unblock macros, follow the instructions below.
Steps to Enable Macros in Excel, Word, and More
Save the file to your computer, cloud storage, or a network drive.
Open File Explorer and navigate to the location where the file is saved.
Right-click the file and choose Properties from the menu.
At the bottom of the General

tab, there is a section named

Security

. Select the Unblock checkbox and select OK.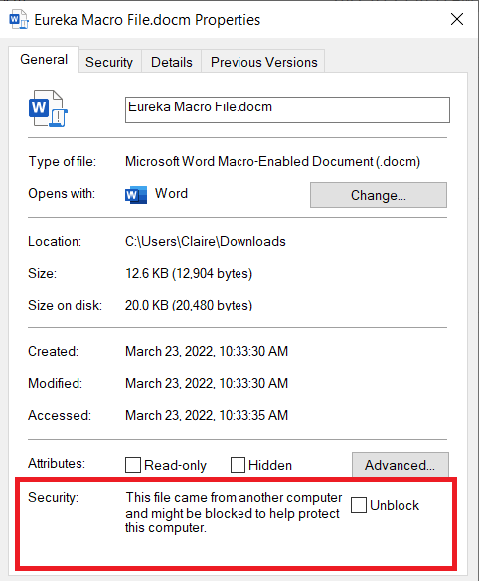 That's it—you've learned how to enable macros in Excel, Word, and any other Office program that you need to use macros in. If you're an Office power user who depends on macros to automate and streamline mundane tasks, this is a big help.
We're here to answer all your Office and Microsoft 365 questions. Reach out to us on Twitter or send a message through the contact form on our website—we'd love to chat with you!